Discover the Difference
We are proud to say we have provided the longest running kitchen design showroom on the Central Coast since 1984. We offer exceptional design and cabinetry meant to meet anyone's budget. Whether you want a modern kitchen or a vintage bathroom, we're the people to see. We understand that budgets are on the minds of nearly everyone, so from time to time we have special offers you have to see for yourself to believe. So come on in, visit our friendly staff, and get inspired!
Gallery
We have curated photos of some of our recent projects and are proud to present them to inspire you.
Cabinetry
We have cabinets at many price levels, from semi custom to fully custom, and will assist you in making the right choice without compromising quality.
---

Wood-Mode has provided the highest quality cabinets for over 75 years and has built a reputation for fashion-forward designs, fine craftsmanship, and a dedication to protecting the environment.
Visit www.Wood-Mode.com to learn more.

Design-Craft gives you room to explore a constellation of possibilities. Bring tomorrow's trends to today's cabinetry and create a space that launches you into your passions and showcases your personal style.
Visit www.DesignCraftCabinets.com to learn more.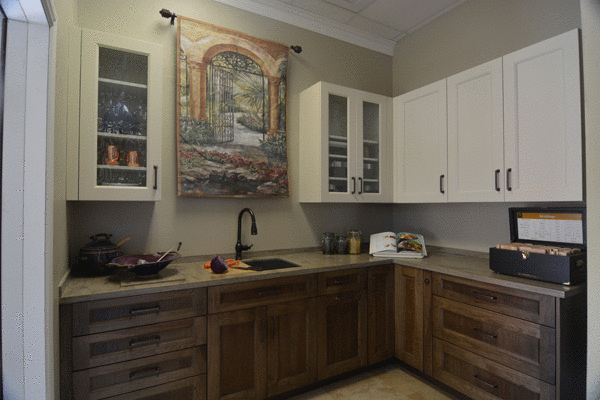 Hardware
We offer cabinetry hardware from Hafele and Top Knobs at 10% discount off list prices when you order through us at our showroom. Visit
Hafele.com
and
TopKnobs.com
to see selections.